THE ACCEPTANCE OF WOORKS FOR THE INDUSTRIAL DESIGN AWARDS INDUSTART HAS STARTED!
CAN YOU INFLUENCE THE FUTURE? WE SAY – YES!
International industrial design awards INDUSTART starts on June 10, 2019
More than 60 participating countries, 7 nominations, 21 sub-nominations.
INDUSTART is an award in design domain, granted by reputable international jury, which consists of over 50 well-known personalities from multiple areas of design, art-directors, flagship media editors-in-chief, industrial design experts.
INDUSTART trophy is rewarded to designers and manufacturers for their achievements in product design. INDUSTART includes 7 nominations, as follows: Furniture design, equipment design, lighting appliances design, computer/home appliances design, interior decor design, jewellery and accessories design. Each category is split to sub-categories: implemented projects, concept design, student design.
* Embodied projects – only completed projects have participated in this subnomination over the past two years. Completed project is the project that passed all stages from the idea up to production.
* Completed projects – the ideas not translated in the industrial distribution take place in this subnomination.
* Student design – the projects created only during the educational process in the industry-specific school below two years take place in this subnomination.
INDUSTART is a unique venue, providing perspective kick-off in various activities: design, contemporary art, modern technologies and business. The contest renders the possibility to make personal statement as well on your talent, to present author's project, to affirm creative potential, to satisfy the demand of contemporaries in the beauty and harmony of project realm, created by human mind.
THE FOLLOWING NOMINATIONS OF THE AWARDS ARE ANNOUNCED:
1. Furniture design
2. Equipment design
3. Design of light sources
4. Design of household appliances and computer hardware
5. Vehicles design
6. Interior decor design
7. Design of jewelry and accessories.

In each nomination we will consider separately projects that have been realized, design concepts and student works.
PRIZE FUND OF THE INDUSTART AWARDS

AWARD INDUSTART:
The winner AWARD INDUSTART is awarded in each nomination.
THE FIRST PLACE — 2000 EUR*:
The winner of the first place of the INDUSTART Awards will receive a prize: 2000 EUR.
SCHOLARSHIP FOR LEARNING IN IED – Istituto Europeo di Design
The scolarship prize of the INDUSTART Awards is provided by our partner IED Istituto Europeo di Design, founded in 1966. Tens of thousands of professionals of the fashion and design industry graduated from this university, their names are heard and known in haute couture shows, prestigious exhibitions and in the windows of the most fashionable boutiques. Necessarilyregistration for scholarship link: https://www.ied.edu/ied-for-industart-award
DESIGNER WATCHES
The designer watches project ZAVOD gives the winner of the Industart awards with a symbolic and special gift - the Ukrainian designer watch RIDER1991! Design-concept of the watch RIDER1991 is a collaboration project of watchmakers of ZAVOD and designers of the Ukrainian design studio GM design group, this design-concept won the Industart awards in 2015.Follow us INDUSTART on Facebook
PROTOTYPE & SERIAL PRODUCTION
The partner of the contest in 2019 – MNR Custom Metal (Canada) provides the winner with unique opportunity to realize his creative idea not only in kind of manufacturing of prototype but as well in serial production
Closing date of acceptance of works: September 30, 2019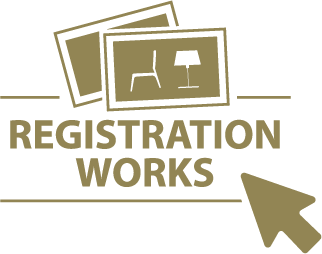 ​