CAN YOU INFLUENCE THE FUTURE? WE SAY – YES!
The international contest of the industrial design INDUSTART starts.
More than 55 participating countries, 7 nominations, 21 sub-nominations.
INDUSTART – is the only awards in the world whose prominent jury will impartially and adequately determine the value of your even unrealized project-concept in the terms of both the art of design and the industrial potential of the objects!
INDUSTART – is an integrated approach that allows step-by-step and on a large-scale to motivate and to streamline Ukrainian design environment as a part of the world design community. INDUSTART Awards includes the awards itself and annual events within the framework of the contest both in Ukraine and abroad.
INDUSTART – is a unique event that gives a promising start in various fields of activity: design, contemporary art, modern technologies and business. This is an opportunity to prove yourself and your talent, to present an author product and achieve your creative ambitions, to satisfy the hunger of contemporaries for the beauty and harmony of objective reality created by the human mind.
Available Contest nominations:
1. Furniture design
2. Equipment design
3. Lighting design
4. Computer equipment and consumer electronics design
5. Transport design
6. Interior decor design
7. Design of jewelry and accessories.
In each nomination we will consider separately projects that have been realized, design concepts and student works.

The awards entries will be evaluated by prominent international* – designers, architects, art directors, chief editors of profile publications and other industry professionals. Your projects can be submitted in electronic format in the form of sketches (3D projects, sketches, schemes, etc.) with a description. * (The international jury is currently in the process of formation)
PARTICIPATION FEE

*Registration fee for students of higher and secondary educational institutions (without VAT).
**If you wish to submit multiple entries, the payment is charged for each subsequent operation.

Register for the Awards on the official website www.industart.org.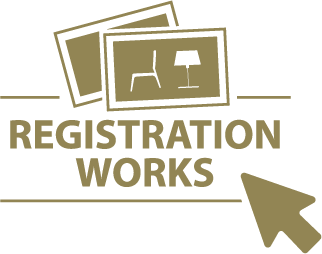 Contest works' submitting – until November 30, 2018.
PRIZE FUND OF THE INDUSTART AWARDS

AWARD INDUSTART:
The winner AWARD INDUSTART is awarded in each nomination.
THE FIRST PLACE — 2000 EUR*:
The winner of the first place of the INDUSTART Awards will receive a prize: 2000 EUR.
SCHOLARSHIP FOR LEARNING IN IED (Istituto Europeo di Design)
The scolarship prize of the INDUSTART Awards is provided by our partner IED (Istituto Europeo di Design), founded in 1966. Tens of thousands of professionals of the fashion and design industry graduated from this university, their names are heard and known in haute couture shows, prestigious exhibitions and in the windows of the most fashionable boutiques.
DESIGNER WATCHES
The designer watches project ZAVOD gives the winner of the Industart awards with a symbolic and special gift - the Ukrainian designer watch RIDER1991! Design-concept of the watch RIDER1991 is a collaboration project of watchmakers of ZAVOD and designers of the Ukrainian design studio GM design group, this design-concept won the Industart awards in 2015.Follow us INDUSTART on Facebook
TIMETABLE INDUSTART
1

Registration

Registrations Open:
3 September, 2018

Registrations Close:
30 November, 2018

2

Evaluation

Jury Session:
15 Desember - 15 January, 2019

Calculation results
of the voting protocols:
16 January - 31 January. 2019

3

Celebration

Оpening of the exhibition INDUSTART.
Cocktail Evening
February 2019

Оpening of the Festival INDUSTART.
February 2019

INDUSTART Awards Gala Night.
February 2019

INDUSTART Forum.
February 2019

Close Festival INDUSTART.
February 2019
How to Enter
1

Prep

Before signing up, please review the nonimation categories and its criteria. You can check your works using the preview application on INDASTART website.

2

Register

Fill in the registration form to submit your entry. Please, refer to the judging criteria outlining the key features and benefits of your entry.

3

Visualise

You can upload up to 8 images and provide a Vimeo or YouTube link to support your entry. Uploaded images must be in JPEG or PNG format, a minimum of 1200 pixels wide and not larger than 3MB.

4

Registration fee

Entry fee - 60* EUR (exc VAT). Entry fee for students of higher and secondary education institutions 30* EUR (exc VAT).
*Registration fee only for strictly classification period.